Flowerbox Blooms at Cornwall Services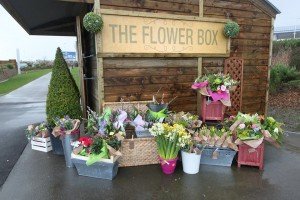 We're very excited to announce the newest addition to the Cornwall Services family – Flowerbox!
Located outside the main Cornwall Services building, close to McDonald's, the chalet shop will be selling gorgeous bouquets and arrangements created by a local florist. It will be open Wednesday to Sunday, 9am-5pm, and you can get your hands on wonderful flowers from £2 to £25. We will definitely be dropping a few hints for Valentines Day!
You can follow Flowerbox on Twitter – @theflowerboxcs
Posted: February 12, 2016 at 12:33 pm
---