Truckers
If you are a truck driver, then Cornwall Services is a great stop-off for you. We have conveniently located parking for 18 HGVs, a separate shower and toilet block and an over-night vehicle area.
Parking is free for up to two hours. 24 hour parking and use of facilities costs £18 a night. You can pay for parking with £1 coins at the ticket machine in the truck park, or alternatively pay by card and receive a receipt in the main amenity building (pay in the morning if arriving after 11pm). The services is not part of the Snap Account scheme.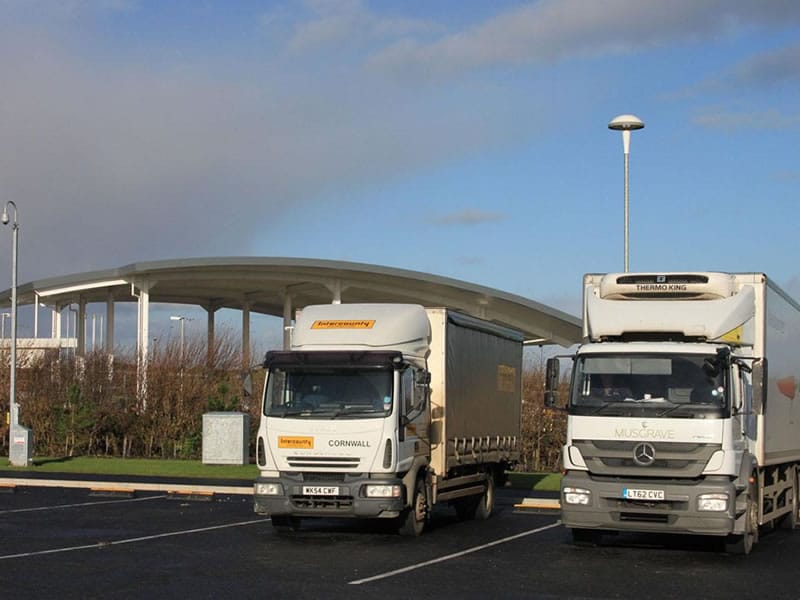 Coaches
We welcome coach drivers and their passengers at Cornwall Services. With dedicated parking for 8 coaches, excellent food and drink, plentiful toilets and other amenities, your customers will welcome this break to their journey.