Cornwall Services to Host Charity Family Fun Day for CHICKS
A free family fun day in aid of local children's charity, CHICKS, will be held at Cornwall Services between 10am and 5pm on Saturday 23 July.
Activities on offer include a Punch & Judy Show, Clip 'n Climb, Soft Play Area, face painting, a fire engine to explore, the RBL Riders Club, the Bird Lady of Fowey with her owls and a visit from CHICKS bear mascot, Mas. There are also a huge variety of refreshments available, including from Rowe's Cornish Bakers. Cornwall Services is located at the Victoria Interchange junction on the A30 at Roche, near St Austell.
CHICKS is a national charity providing free respite breaks for disadvantaged children from across the UK, including hundreds from many areas of Cornwall. Cornwall Services has provided their venue for a second year running and last year the event raised over £1000.
Community Fundraiser for CHICKS, Mick Ryan, said: "We are thrilled to be working with Cornwall Services to put on this event once again. CHICKS receives no government funding and relies solely on donations to continue providing much needed respite breaks for children. Events like this are a great boost to our fundraising efforts and we're hoping lots of people come along on the day to join in the fun!"
Cornwall Services Assistant Manager, Alex Lawson, adds: "We are really excited about welcoming CHICKS back on site at Cornwall Services for the second Family Fun Day. Last year proved to be a real success with our customers and was a bumper fundraising day for this brilliant charity.
"The services is in a great central location and we have a lot of visitors coming and going throughout the day, especially at this time of year. Let's hope this year we can raise even more money to help disadvantaged children."
As well as the activities being put on by CHICKS, Indoor Active has also agreed to give a £1 from each entry to Clip 'n Climb and the Soft Play Area on the 23rd July to the charity.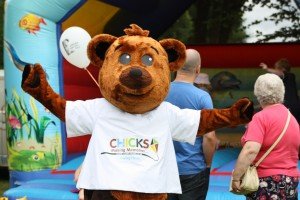 Posted: July 18, 2016 at 8:00 am
---