Climb Yourself Fit at Cornwall Services
Cornwall Services is now home to a new way of getting fit. ClimbFit is being offered at the Indoor Active Clip 'n Climb centre at the services and takes place on Thursday evenings (7pm) and Friday mornings (9.30am).
Running for 45 mins, the session involves a warm up and cool down, and a mixture of climbing, body weight exercises and circuits. It's run by a qualified personal trainer and is fantastic way to get fit whilst having a lot of fun.
Claire Cole from Clip 'n Climb explains:
"The session is a cardio workout with a difference. Climbing is a great all over body workout and really helps improve your agility, balance and co ordination. It is suitable for a wide range of people, as you work at your own level and pace. It's definitely a change from your regular aerobics class!"
The sessions are aimed at 16 years and the class costs £5. They can be booked online at www.indooractive.co.uk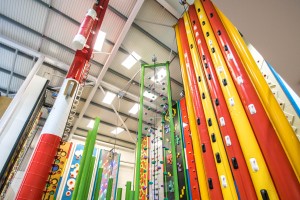 Posted: July 12, 2016 at 6:35 pm
---